Our Family in Two Homes equips divorce professionals around the world with a suite of transformative resources designed to provide efficient, empathetic, and expert guidance for families.
The Our Family in Two Homes Client Preparation Toolkit empowers clients by helping them prepare to work with you, their divorce professional, so that you can elevate your practice and be happier at work.
Our comprehensive resources offer engaging, customized workbooks for your clients, along with live training sessions, online tutorials, valuable tips and templates, group coaching, and community input for you.
Join us to optimize client outcomes and elevate your practice to new heights. 
Be happier at work. 
Unlock the Power of our Resources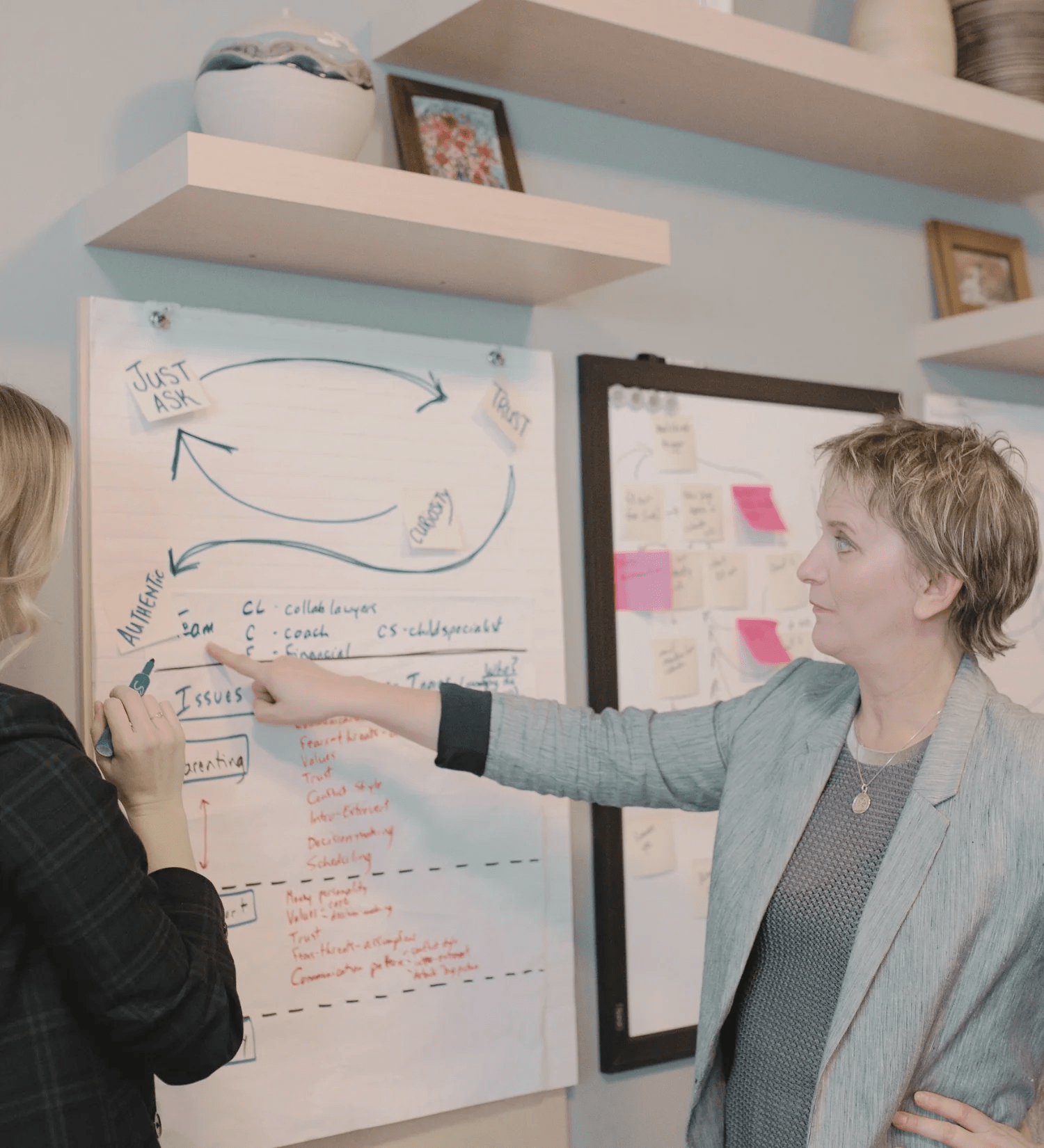 Work Life Balance
Elevating Your Practice: Delivering Value and Efficiency
Our resources help you deliver highly-valued services that are worthy of your fee, while building in cost efficiencies that clients love.
Our pricing model ensures that you can recover your costs and generate revenue.
We offer business tips and templates to help you integrate our resources into your practice. We want this to help you make a healthy living doing excellent work – because divorce professionals matter, too!
Get Started Now!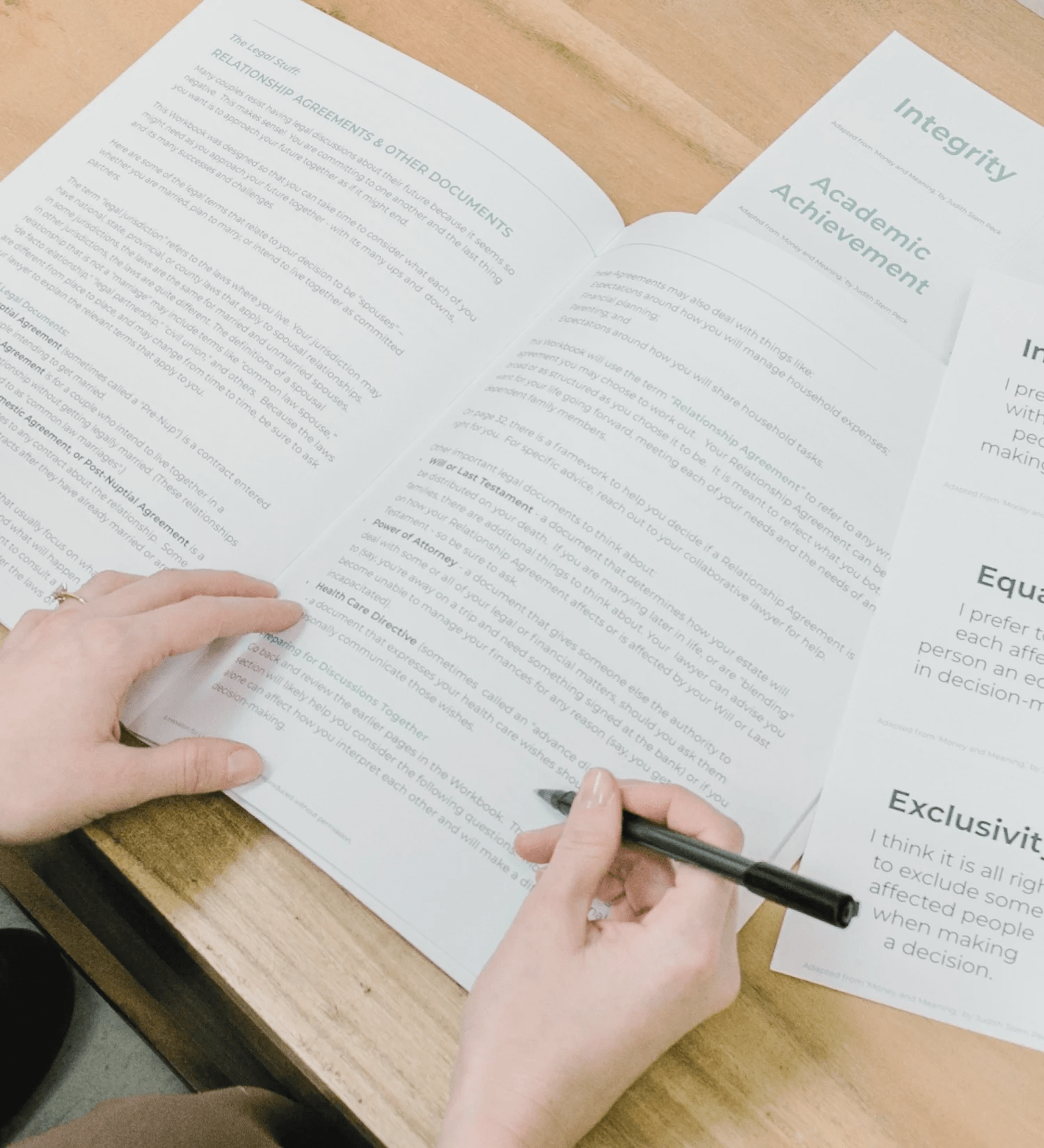 Transformative Change
Workbooks that Work
Our Workbooks inspire curiosity and self-discovery through engaging exercises and questions, fostering openness during difficult times.
Clients worldwide experience remarkable benefits, learning and opening up in diverse cultures.
By asking instead of telling, the Workbooks empower clients to digest valuable information at their own pace, leading to better-prepared conversations that matter.
Experience a profound shift in client interactions with the Insight Approach to Conflict, creating pathways for learning and productive dialogue.
Prepare Your Clients Today!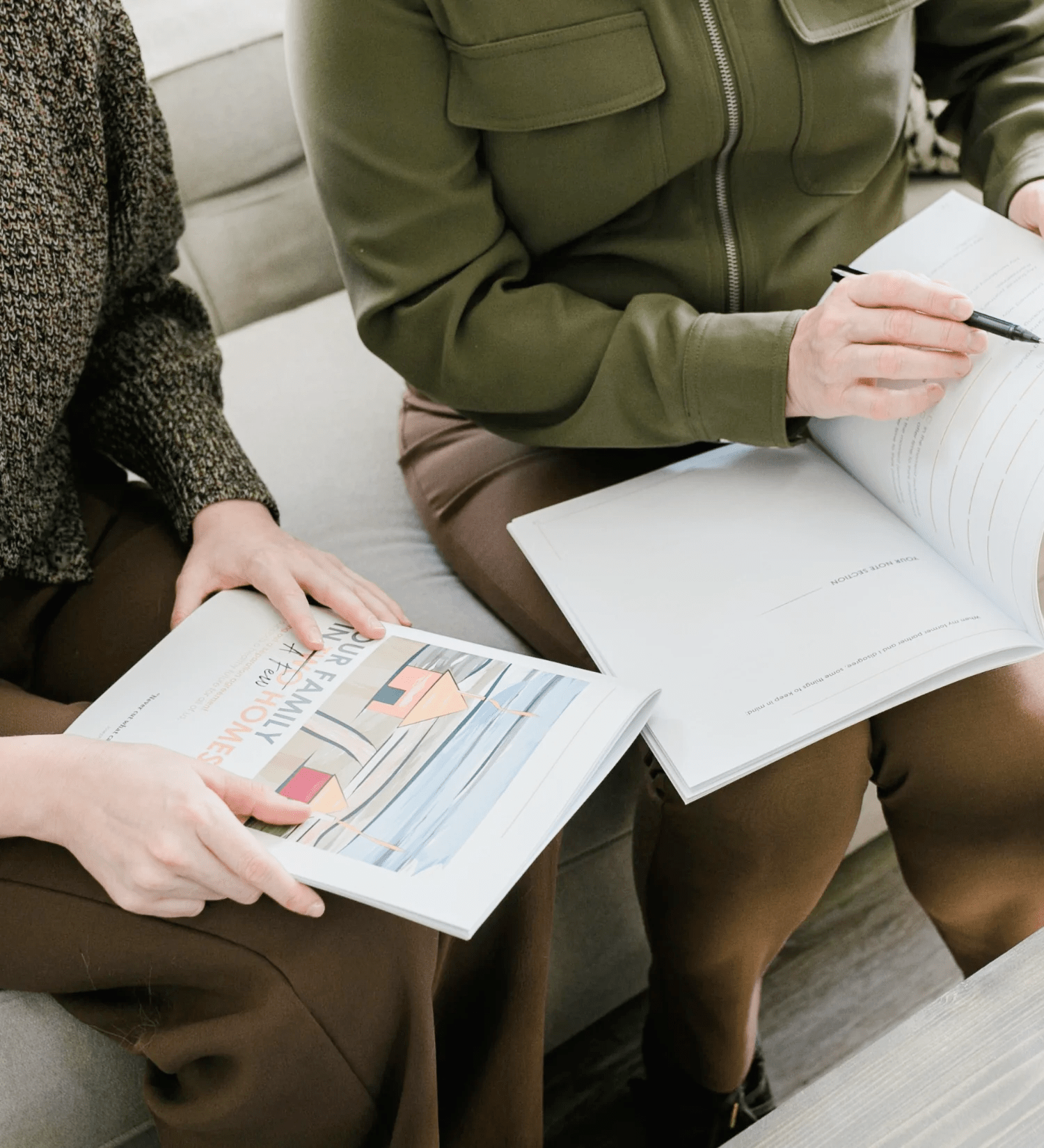 Igniting respectful transitions
Client-Centric Innovation
Family law consumer demand is shifting.
Clients want excellent service that they can't get from an algorithm or a google search. They want to feel respected and supported at a difficult time.
Our Family in Two Homes helps you address the greater expectations of clients, so that you can stand out as an innovative divorce professional who cares about families.
Level up Your Practice Today!
WHAT OTHERS SAY ABOUT US
The "Two Homes" resources and training have helped me more effectively assist clients outside of court. As a mediator and collaborative attorney, one of the keys to an efficient, effective process is the clients' self-awareness.

Clients who complete the workbooks are more in touch with their most important individual values.

They know how they make decisions and whether they process internally or externally. They also better understand the state of the trust with their spouse or co-parent.

When they come to joint meetings they are more able to be creative, more aware of their needs and open to their spouse's needs.  For that reason, we get to agreeable results much more quickly.

Kathy Campbell, Collaborative Attorney and Mediator, California | USA
"Our Family in Two Homes" isn't just a resource; it's a philosophy that fosters collaboration, understanding, and empathy.

In conclusion, if you're a collaborative professional seeking to elevate your practice and make a profound impact on your clients' lives, "Our Family in Two Homes" is an absolute must.

The training and workbooks have forever changed my approach, and I am beyond grateful for the positive influence they continue to have on my practice and the families I serve.

Patricia Van Haren, Collaborative Lawyer & Mediator, California | USA
Among many other reasons: It meets a need I couldn't meet by being available when the clients feel the need is most urgent - worrying on lonely Saturday night at home.

The workbook provides context, answers, and relieves stress in the moment and gets them through to Monday when they can call me to ask their more detailed questions.

Kathy Campbell, California, USA
As a collaborative practitioner, I am excited to bring this resource workbook to Malaysia and to harness this tool in my family law practice.

My dream is to assist families and children to achieve positive outcomes, to rise like a phoenix from the ashes.

Siu Lin Goh, Kuala Lumpur, MALAYSIA
I have been using the Our Family in Two Homes workbooks to enhance my mediation process by adding an essential aspect of client preparation for the challenging conversations that often occur in joint mediation sessions.

The workbooks have enabled me to better understand what matters most to my mediation clients!

David M. Louis Mediator, Certified Divorce Financial Analyst, Collaborative Financial Neutral, Chicago | USA
I have experienced how the Our Families In Two Homes workbooks help clients understand themselves and each other in positive and meaningful ways as they divorce.

As a therapist, the workbooks have become an essential tool in my co-parenting counselling and collaborative divorce coaching work.

The trainings for professionals have provided excellent skill building in the insight approach and wonderful connections with a global community of divorce professionals.

Valerie Frankel, Collaborative Coach & Co-parenting Mediator, California | USA
The Our Family in Two Homes workbooks are a fantastic resource that provide information and guidance on various aspects of separation.

These workbooks are designed to help individuals understand their values, navigate disputes, and make informed decisions related to their family dynamic.

The workbooks empower clients by providing them with the knowledge and tools to actively take control of the outcomes they desire.

The training and community behind the workbooks is invaluable.

By combining the workbooks with community support and training, we benefit from a broader perspective, emotional support, and additional resources that can enhance our experience and understanding to better serve our clients.

Jules McClain, Collaborative Lawyer, Mediator and Divorce Coach, Queenstown | NEW ZEALAND
When I discovered the "Our Family in Two Homes" workbooks, I knew right away that they would be an excellent resource for my practice.

I had been trying to move away from litigation and I wanted to develop a more effective way to settle family law disputes.

I have received very positive feedback from clients and find that they are much more emotionally prepared for our negotiations. This leads to more efficient meetings and swifter settlements.

I am also more prepared as I understand in a much deeper way the dynamics between the parties.

I have benefited greatly from training with Jacinta in the Two Homes global community, learning a whole different set of skills that make me more effective in all of my work.

If you are interested in moving away from litigation, or if you want a new approach to family law negotiation, I highly recommend the workbooks and Jacinta's training. You will rethink your approach to family law.

And the more practitioners who think this way, the better - for the bar, the bench, and most importantly, for our clients.

Holly Agnew, Collaborative Lawyer & Mediator, Ottawa | CANADA
In my twenty years serving as a collaborative divorce family and child specialist, divorce coach, and mediator, I have used numerous methods to help my clients create their durable agreements.

The best process by far is the self-reflection process in the Our Family in Two Homes and Our Family in a Few Homes workbooks, which prepares them to have meaningful dialog with each other.

I also use the workbooks with my high conflict co-parenting therapy couples and the values cards sort in my individual, couples, and family therapy, which helps my clients get to the heart of what they most care about.

The training that accompanies the Two Homes program helps me easily learn ways to integrate the workbooks into my practice.

Carol Hughes, Collaborative Coach & Mediator and Author, California | USA